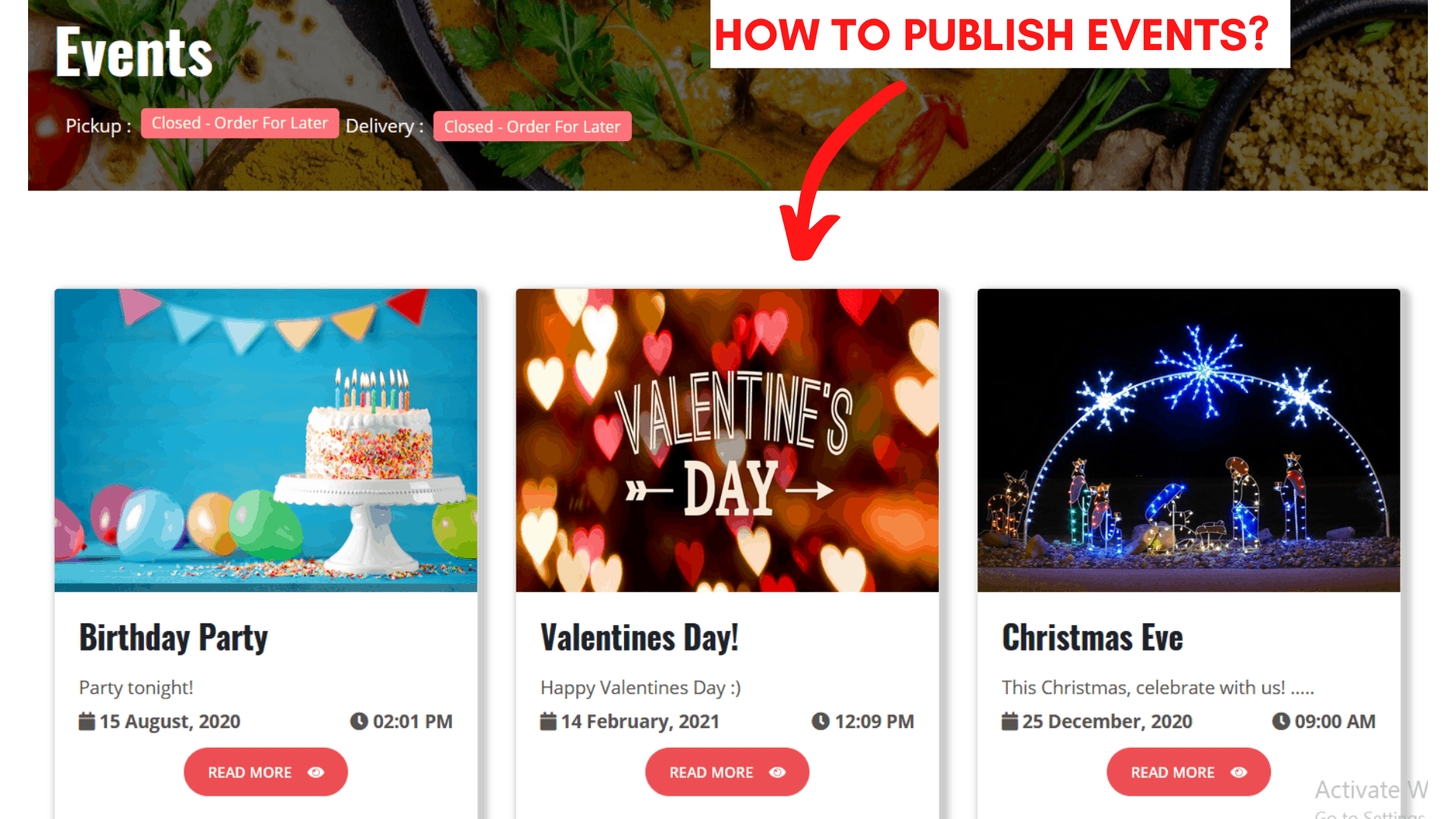 What is an Event?
An event is a planned occasion with a purpose of celebration.
Sign in to your admin panel using your backend URL which is similar to  "yourdomainname/login".
After signing in, you will see your dashboard. On the left navigation bar, Go to settings.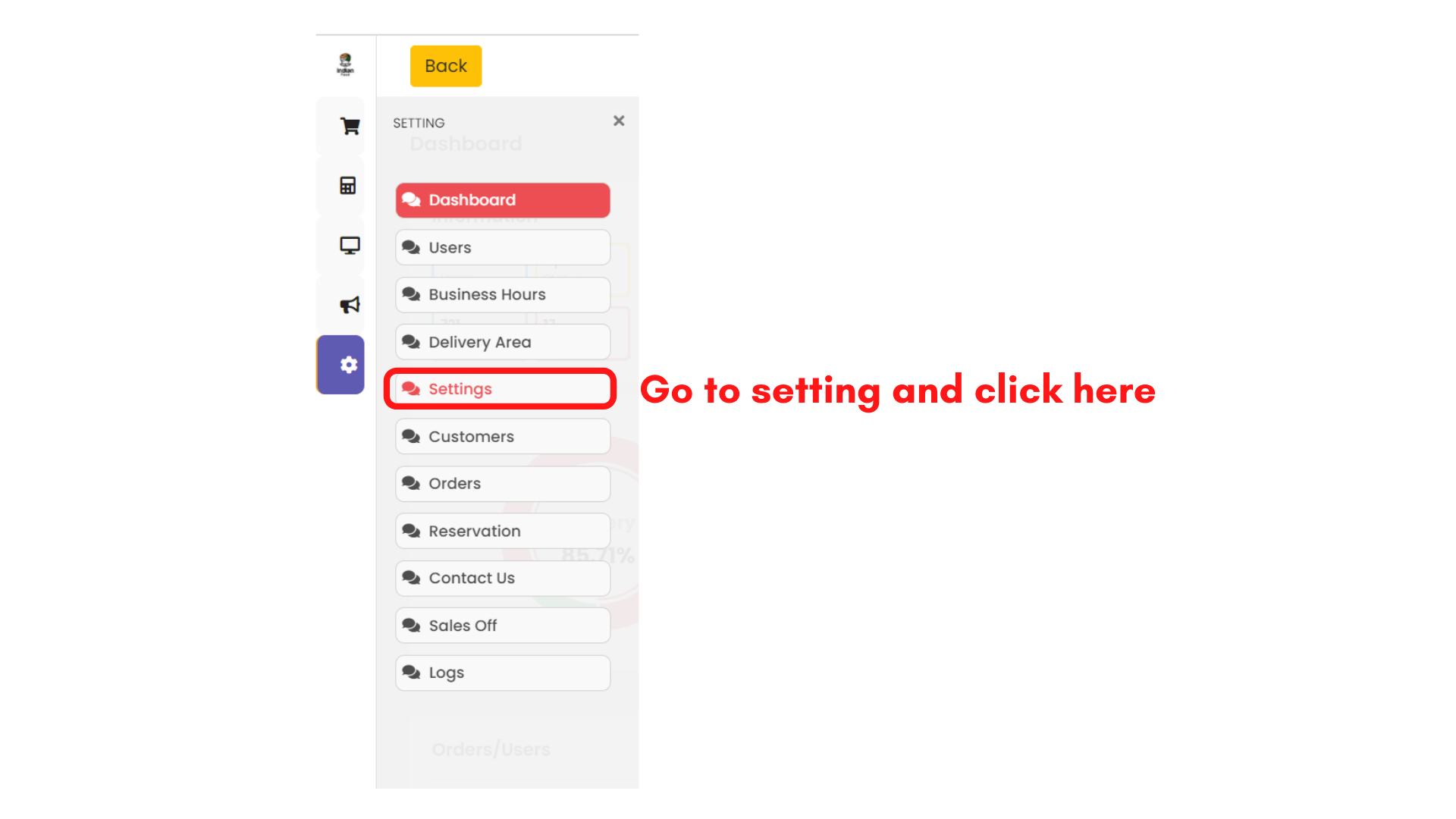 Scroll down till you see "Event Pages". Enable this using the toggling switch and click on submit.
P.S. While creating an event, always make sure this setting is enabled. Else, you won't be able to see the event on the front end.
On the left navigation, go to "Website CMS > Events".
To create a new event, click on "Add new event".
A new box will pop up. Fill in all the details of the event like name, image, description, last date of the event, and time. Click on Submit.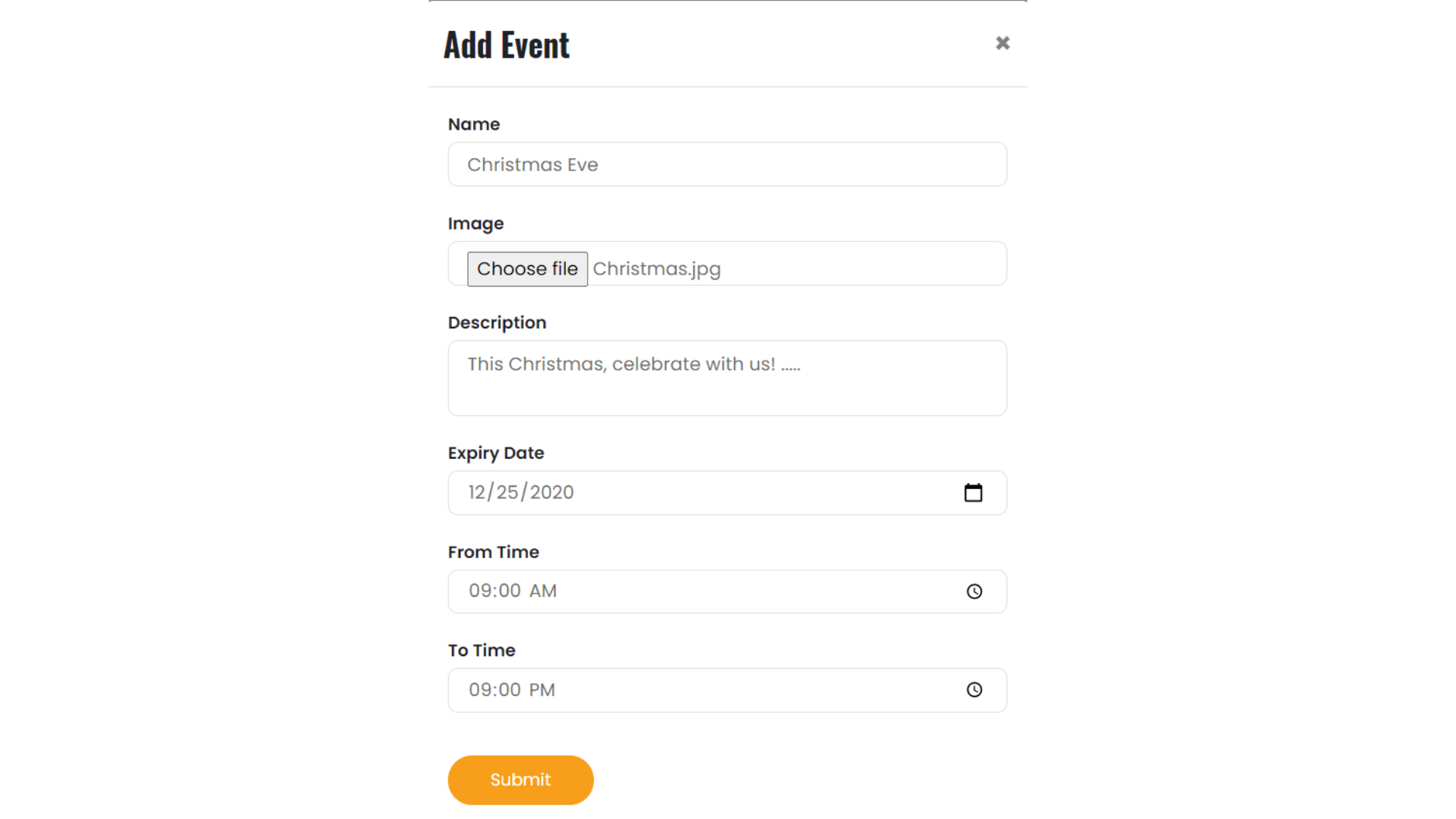 7. The event is created successfully.