What is a tag?
Tag is the keyword or term assigned to the menu that allows your customers to choose better.
For example, a menu with a 'popular', 'very popular' tag shows that the particular dish is loved by the other customers. He may order the dish based on this tag.
How to add a new tag to the menu
Sign in to your admin panel using your backend URL which is similar to  "yourdomainname/login".
On the left navigation, go to Menu > Tag.
3.  Click on 'Add new Tag' in the top right corner.
Enter the name of the tag, background-color, font color, and click on submit. You can enter either the name of the color or the code of the color.To get the code of your color, click here. P.S. If you don't enter the colors, it will be set to default colors.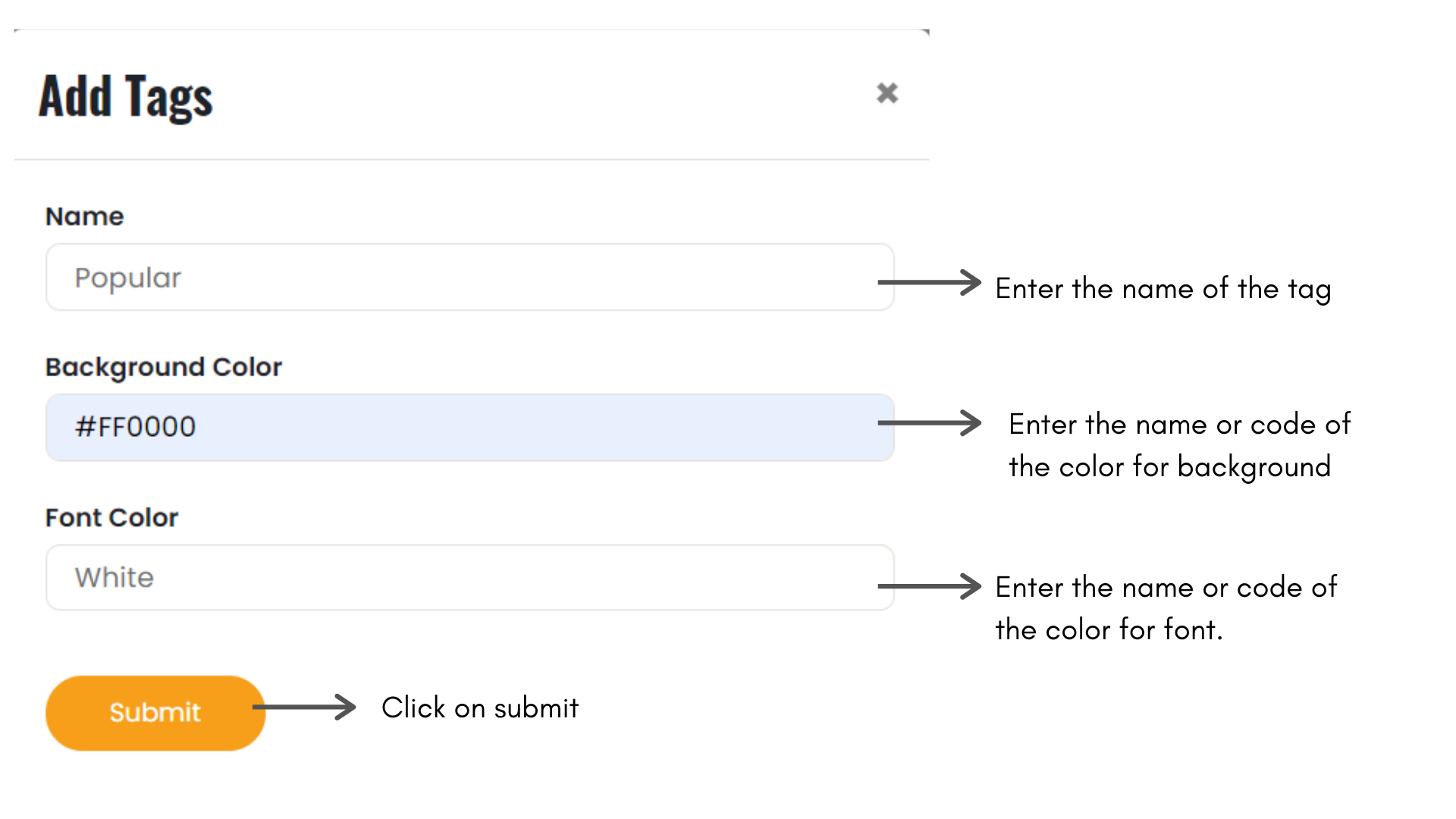 5. Tag is created successfully.