There are two types of combos that can be created, as shown above. 
Creating a combo allows you to add dishes from the existing menu. Any item from your menu can be added to the combo.
To create a new combo:
Sign in to your admin panel using your backend URL which is similar to  "yourdomainname/login".

On the left navigation, go to the 'Menu > Combo'.
Click on 'Add New Combo' on the top right corner.
Enter the details for the combo.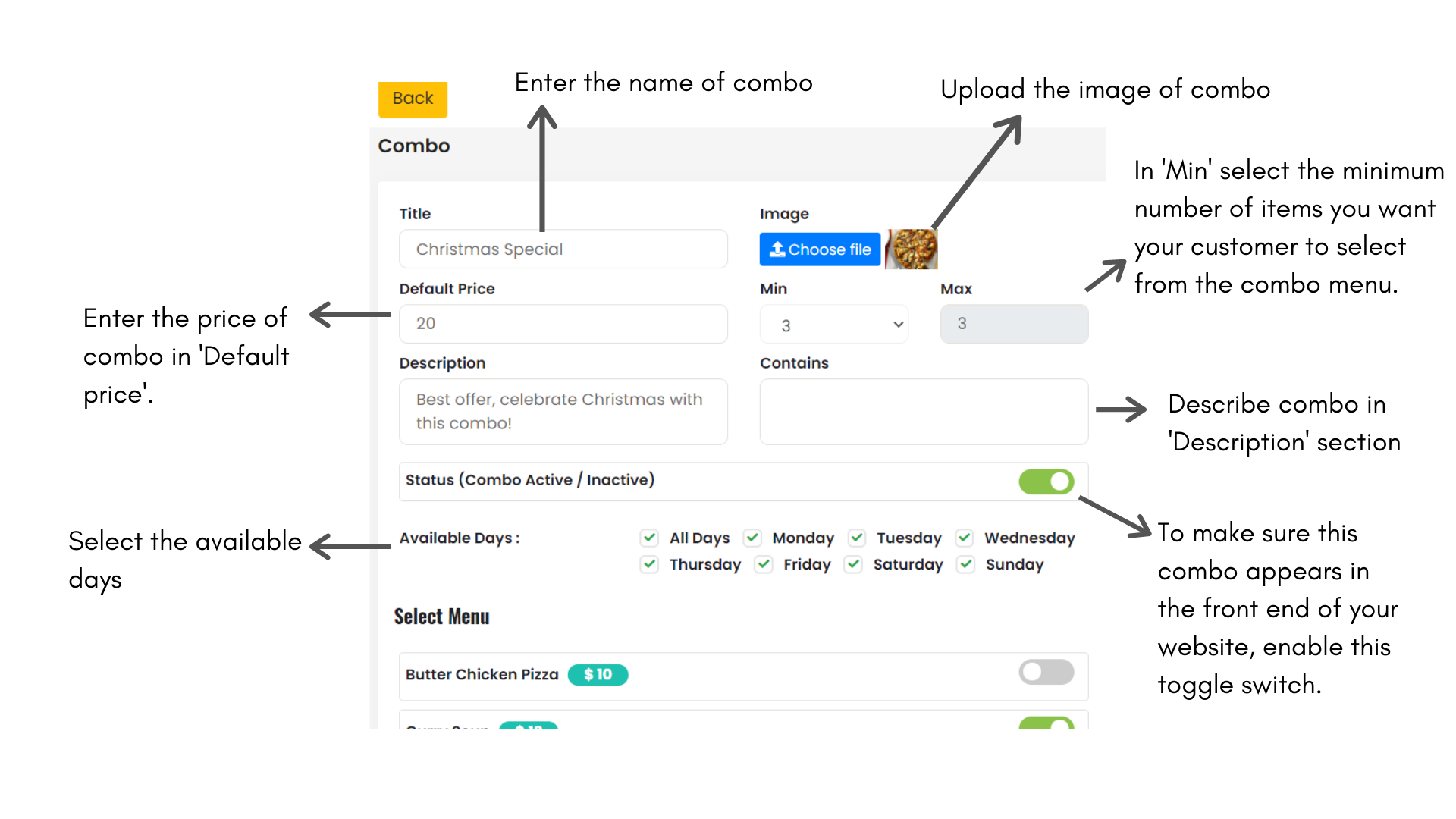 Select the items you want to offer in your combo, and click on save.
If you are not able to see a pre-existing menu, follow the steps shown below.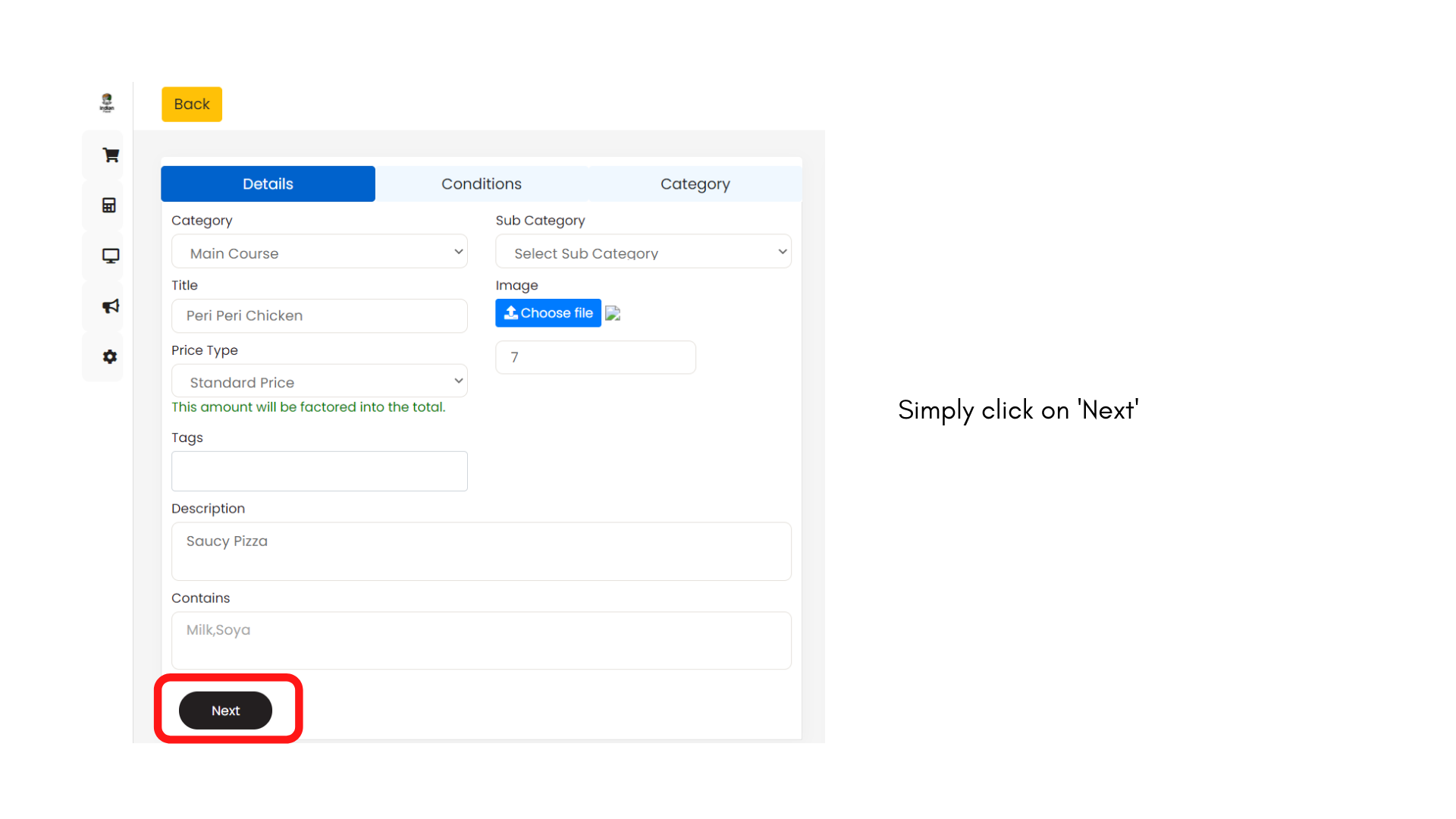 Repeat step 5 to reselect the menu in your combo, and click on save.
The combo is successfully created.
While creating a combo, you need to know that the discount is offered at the default price of the item only. If any menu has additional category options like 'Toppings', 'Extra Cheese', etc. their prices remain the same and will be added to the total cost. The combo discount is not valid on additional category options. For example, if you have a combo with pizza and coke at 30$ but the pizza has a topping option of 2$, so the final price of the combo will be 32$.