Before beginning with how to create a half n half pizza, read this.
To create a new Half n Half:
Sign in to your admin panel using your backend URL which is similar to  "yourdomainname/login".

On the left navigation, go to the 'Menu > Half n Half'.
Click on 'Add New Half n Half' on the top right corner.
Enter the details of half n half.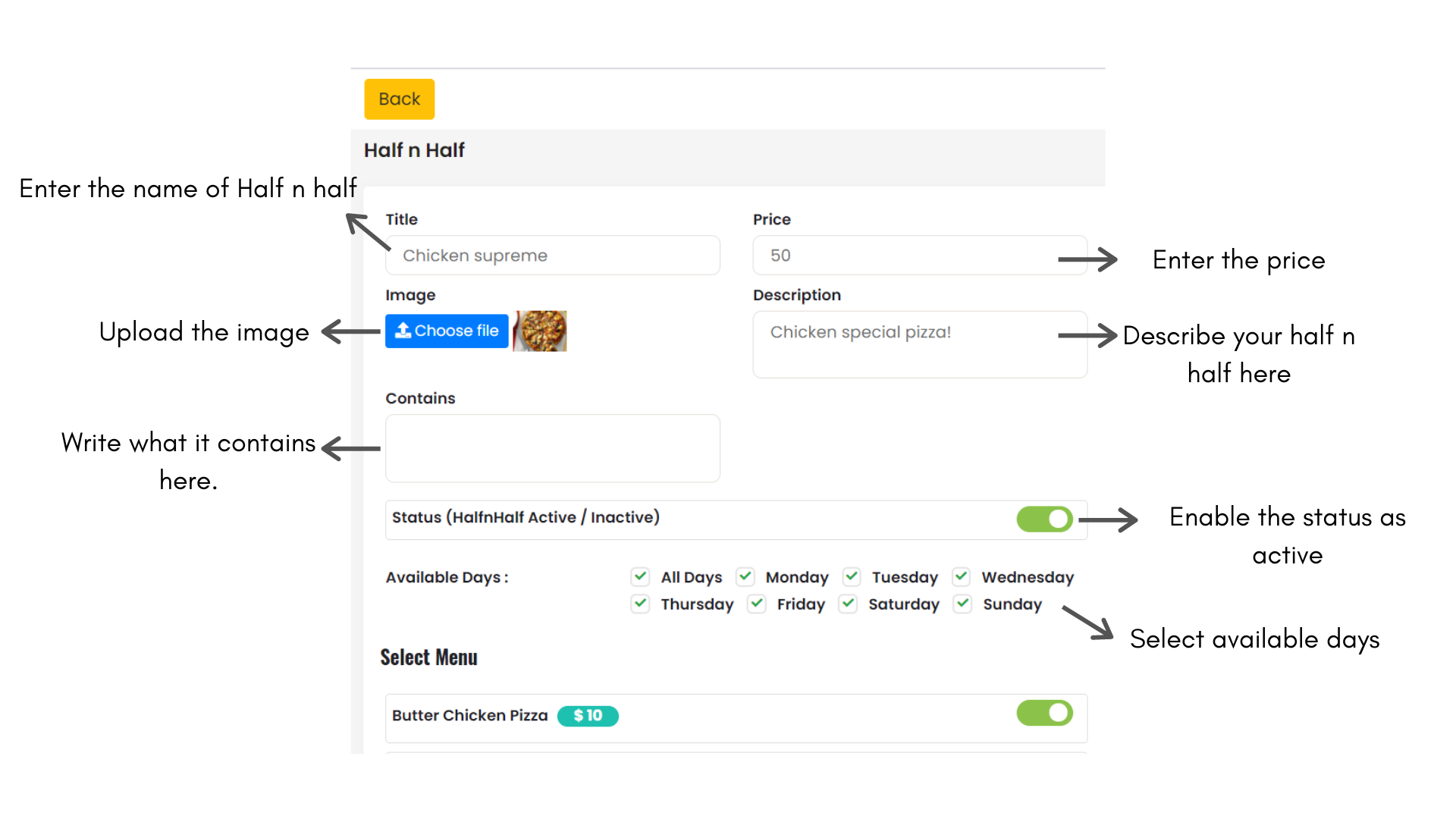 Select options from 'Select Menu'.
Select the choices you want to offer as an option for the first and second part of your half n half pizza.
If a menu doesn't appear here, check the 'Show in Half n half' condition in your menu setting, and make sure it is enabled. No new menu can be created here, you can only choose from the pre-existing menu.
To add a common category(applied to both parts), add details in the category. More than one category can be added.  Click 'Save'.
The new half n half is successfully created.