'Sales Off' is used to suspend a particular service for a certain time period. 
If you want to restrict the pickup service in the afternoon for a day, you can call this service off using sales off. On a certain day, if your delivery bikes are not available and want to restrict the delivery services, use this feature. 
Or if you have a birthday party and you don't want to take any reservation request from the customer on that day, you can restrict reservation services. 
For example, your restaurant is having a birthday party reservation on 24 November 2020. For this day you can't accept any reservation requests from other customers. So, you can add sales off feature for this time period. By using this, your customer will not be able to make any reservation request for that time. 
To add a new Sales off:
Sign in to your admin panel using your backend URL which is similar to  "yourdomainname/login".

On the left navigation, go to the 'Settings > Sales Off.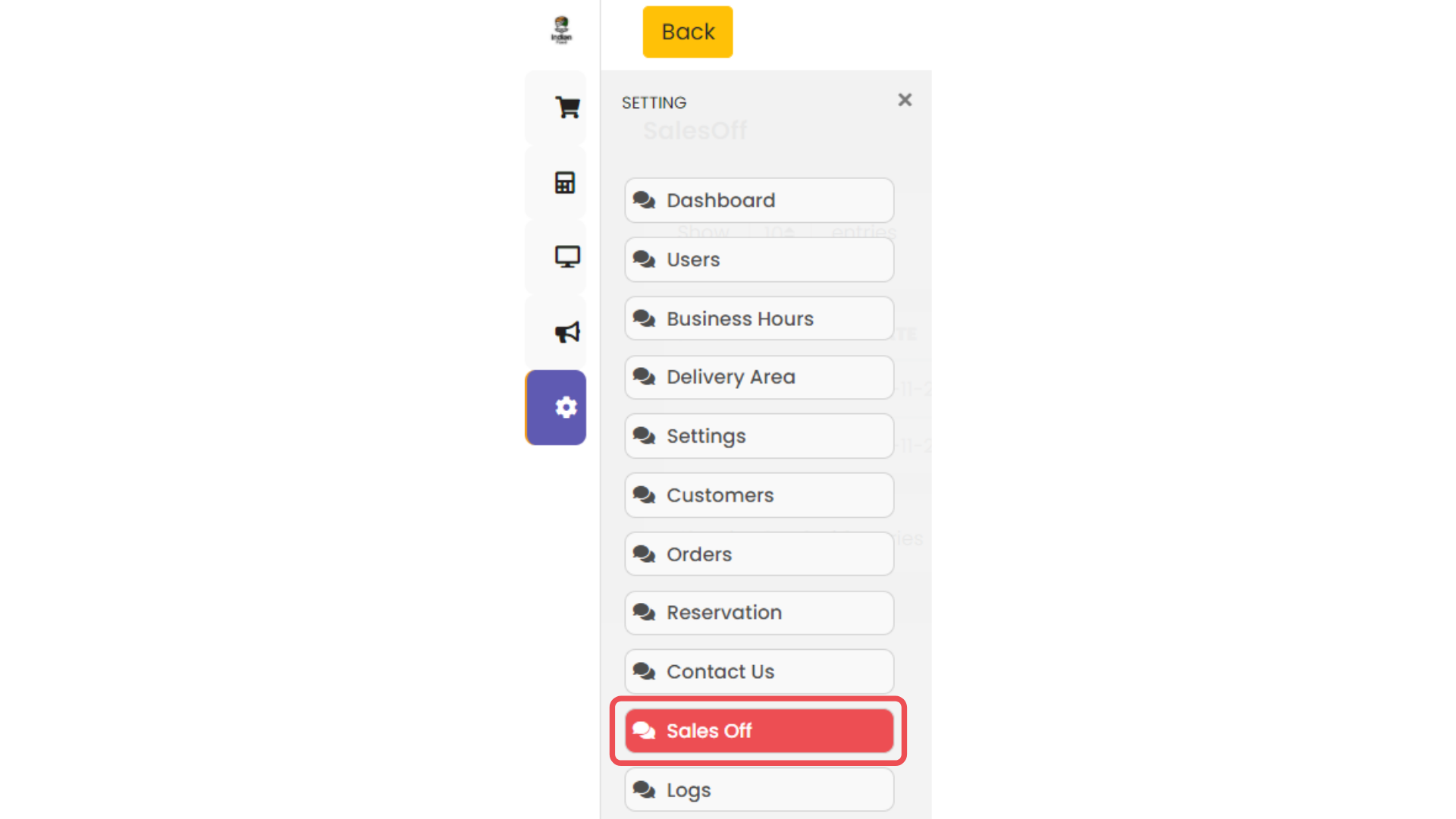 Click on 'Add New Sales Off' on the top right corner. 
4. Fill in the details and click on 'submit'.
New sales off is successfully added.