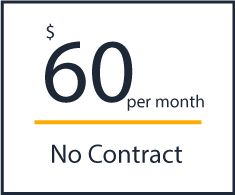 Claim Your Trial
Demo
check_circle Table Reservation System
check_circle Gift Card System
check_circle Mobile App for Staff
check_circle Loyalty Point System

check_circle Food Ordering System
check_circle Seo Friendly Website
check_circle Accept Credit Card
check_circle Table Ordering System

In Canada, many restaurant business use online ordering system. Aren't you? Dinerrush's Online Food Ordering System provides multiple ways to create & showcase your menu.
Online Table Reservation System
Dinerrush Online Ordering System also comes with a table reservation system that enables your customers to book a table online in your restaurant. Connect the table reservation system to your existing website also available integrated with our free websites.
Dinerrush's table reservation system can be connected to Google's proprietary Book a Table button. Restaurant's customer sees this Book A Table button on a google search result in Canadian Region and can directly land to your table reservation system.  
Accept or Decline table reservation request in one click from the admin panel or mobile app. Send table reservation confirmation to the customer via email and SMS. 
Restaurant Gift Card Program
A proven method to boost revenue and increase cash flow for your business.  A system that allows you to create, sell, redeem, and manage gift cards. Customers can buy gift cards from your ordering website, gift it to friends and family and use it to buy food online or dine-in customers. 
Contactless Table Ordering System
Restaurant Loyalty Program
Reward points AKA Loyalty Points is a truly helpful tool to increase customer loyalty and motivate diners to revisit your restaurant. With the Dinerrush reward point system which is part of the online food ordering system , you are in full control of how many points to give when to give and who to give and when they can redeem, and what will be the value of reward points.
More Features of Commission-Free Online Food Ordering System
Still paying commission for your own customer?
Food Ordering and Reservation Management System