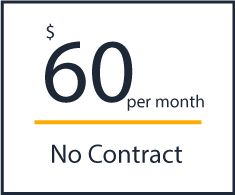 Claim Your Trial
Demo
check_circle Table Reservation System
check_circle Gift Card System
check_circle Mobile App for Staff
check_circle Loyalty Point System

check_circle Food Ordering System
check_circle Seo Friendly Website
check_circle Accept Credit Card
check_circle Table Ordering System

- The Best Online Food Ordering System for Restaurants in Canada -
Diner Rush is a commission-free online food ordering system for restaurants & cafes based out of Canada. A reservation management software made specifically for restaurants, an alternative to UberEats and DoorDash. This system offers all the tools required to run a successful restaurant, takeaway joint for your restaurant in Canada. This electronic cloud-based system is extremely convenient to use, affordable and is available at a low cost for all the restaurants in Canada.
Restaurant Online Ordering Menu System
Online food ordering systems are widely used by many restaurants in Canada. Diner Rush offers a variety of ways to create & showcase your menu through our Online Food Ordering System.
Online Table Reservation System for your restaurant in Canada
Be a smart business owner. Add a special element to your restaurant in Canada with this system. The Diner Rush Online Food Ordering System also includes a table reservation management system for your restaurant, allowing your clients to reserve a table at your restaurant online. Diner Rush Online Food Ordering Platform integrates the table reservation management system for your restaurant with your existing website, as well as our free websites.
Google's proprietary Book a Table button can be linked to Diner Rush's table
reservation system. Customers who come to your restaurant website and see this Book A Table button on a Google search result can go straight to your table
reservation system.
Accept or reject table reservation requests of your restaurant with a single click from the admin panel on your computer/tablet or mobile app. Send the customer a digital email and a text message confirming the table reservation.
This digital service will help you increase the traffic in your restaurant.
Online Restaurant Gift Card System
A tried-and-true and smart approach for increasing revenue and cash flow in your restaurant business. The Online Restaurant Gift Card System from Diner Rush lets you make, sell, redeem, and manage gift cards. Customers can purchase gift cards from your online food ordering website, give them to friends and family, and use them to purchase meals online or in person.
Contactless Table Ordering System
Improve the service of your restaurant with this electronic feature. Diner Rush's online food ordering system includes a QR code ordering system, which allows consumers to scan QR codes on their phones to see the restaurant menu without having to download a mobile app, order food, and pay for it all in one place.
Online Restaurant Loyalty Program
A small gesture to make your customers feel special. Make the customers in your Canadian restaurant happier with an online restaurant loyalty program. The Diner Rush Online Ordering System includes reward points, also known as loyalty points, which are a valuable tool for increasing customer loyalty and encouraging customers to return to your restaurant. Restaurants have complete discretion over how many points to provide, when to give them, to whom they are given, when they may be redeemed, and what the value of reward points will be with the Diner Rush reward point system, which is part of the online food ordering system.
More Features of Commission-Free Online Restaurant Food Ordering System
Still paying commission for your own customer?
Food Ordering and Reservation Management System